The primary reason for a door in the garage is to maintain the safety of your belongings. If the garage door is not operating properly or needs repair, your property becomes vulnerable to vandalism or theft. When your garage door is in need of repair or replacement, it is imperative to act quickly. Homeowners in Evans, GA trust Garage Door Services for all their garage door repair or replacement.
From Spring Replacement to Panel Repairs, We Do It All!
Residents of Evans, GA who need new garage door installation or residential spring repair trust our expertise. We do overhead door spring repair services for residential customers. We also offer homeowners a preventative care service to maintain the operating condition and appearance of their garage door. Our services include a full-on inspection, lubrication of all movable sections, tightening screws or bolts that may have loosened over time, and any other necessary repairs! Our team will take care of any repair, replacement, or installation you need to extend the life of your garage door.
We Replace Worn, Unsightly Garage Door Panels
When the panels of a garage door become damaged, they detract from the overall look of a home. We can replace your worn panels and give your garage a new look advancing your property's aesthetics. The residents of Evans, GA choose us for the replacement of worn-out garage door panels.
Our Garage Door Services Include:
24/7 emergency repair
Off track repairs
Garage door opener installations
Internal system repair, including support struts
Spring replacements
& More
The Advantages of Replacing Your Garage Door Panels
Replacing your garage door panels in Evans, GA helps to:
Improve the overall appearance of the garage
Prevent the worsening of existing damage
Save you money in the long run
Avoid accidents caused by malfunctioning garage doors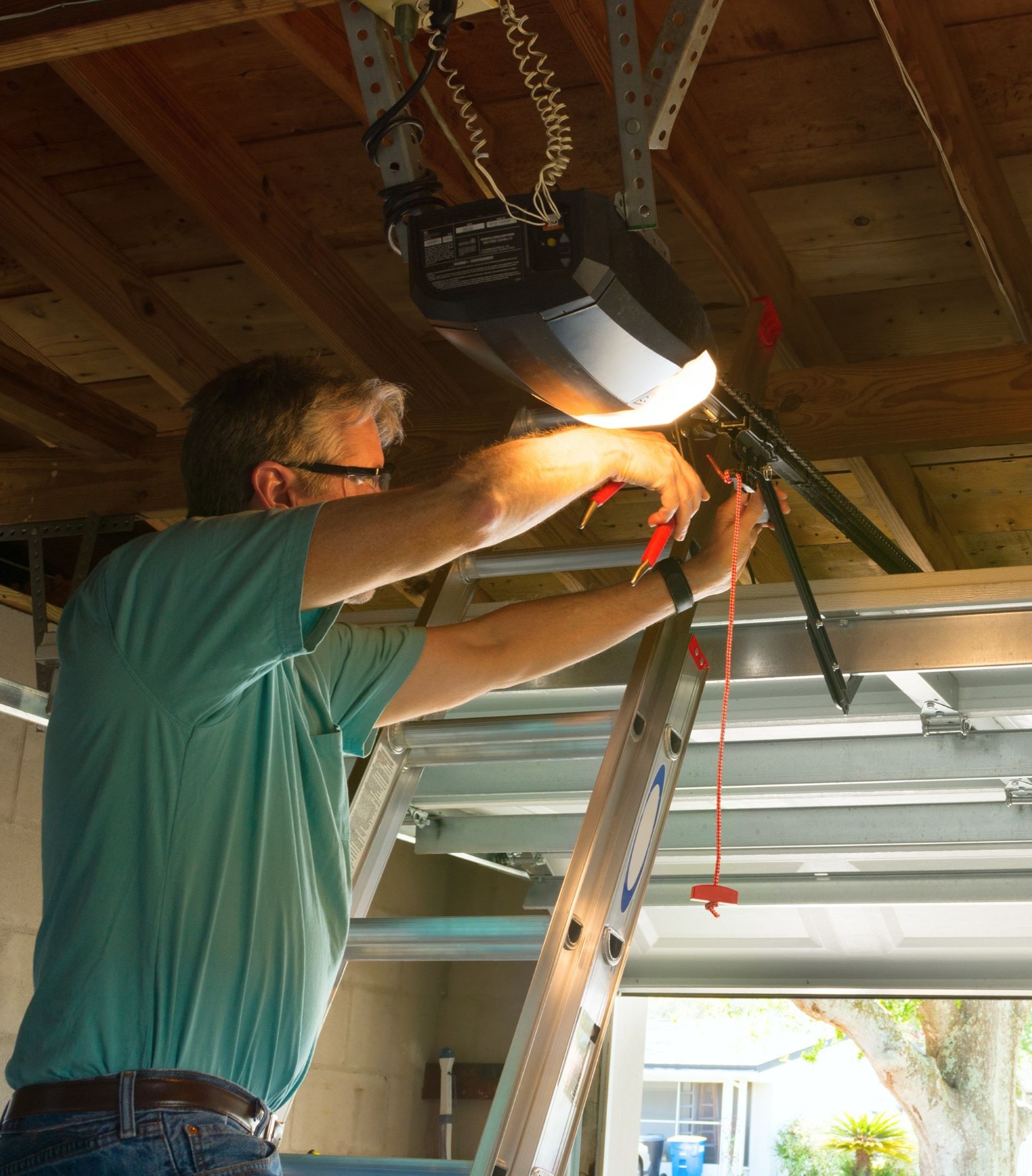 Contact Us For A Free Estimate
If you are outside of Evans and need garage door services in Columbia County, GA, contact us. We offer a free estimate for a same-day repair, installation, or replacement of your current garage door in Evans, GA.
With several years of expertise, our company is a family owned business serving the Evans, GA area. You can reach us by calling 706-877-0797. One of our friendly company installers will be happy to assist you with a quote.
Excellent Company Quality Service

Donnie came out to inspect my buckling door and had the parts to fix it right on the truck. They charge a fair price and the quality of work is terrific. You can tell they care about what they do. I highly recommend this company! A++

Mr. Stifter replaced our Garage Door opener and we are very happy with his response, efficiency and reasonable price. He came on time, explained our options and within a couple of hours had everything replaced, working perfectly and we were highly satisfied with his service and professionalism. Good company to do business with.

Don was friendly and greeted us with a smile. When I called him, he was able to give a time that was convenient and said that he would give a quote without cost. Don arrived on time. Don fixed my garage quick and at a very reasonable price. I would recommend Don and Garage Door Services of CSRA to anyone!!
We offer free estimates and same day repairs and replacements.